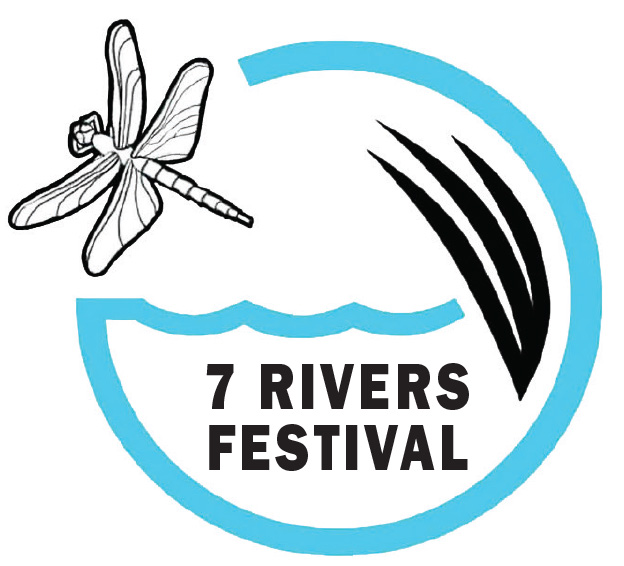 June 25 & 26, 2022
12 Towns • 7 Rivers • 1 Weekend
During National Rivers Month
The Wood-Pawcatuck Wild and Scenic Rivers Stewardship Council (Stewardship Council) presents the 7 Rivers Festival, June 25th and 26th, 2022. Celebrating the Wild and Scenic Rivers Status, festival activities take place on or around Rhode Island rivers and a rare few in Connecticut now prestigiously designated as unique on a region and national scale.
Call for Events
Free events – family friendly, recreational or restorative – can range from ecological, educational, cultural, musical, historical, or artistic activities to hiking, cycling, canoe and kayak outings or simply picnics or social gatherings. Whether on a river bank, the water or in your community, these events highlight 7 special rivers in your 12 towns.
For details and to schedule an event, call 401-539-9017 or email WildEvents@wpwa.org. You may also submit your event with the following button:
Updates and registration forms will be available on this webpage and on our social media pages.
Early Event Commitments
The Stewardship Council is coordinating support of a wide range of community events within the twelve towns and 7 rivers.
• Program hosted by the Wood-Pawcatuck Watershed Association (WPWA)
• Combined paddle by the Rhode Island Canoe and Kayak Association and Southern New England Paddlers
• Night sky bats event at Eppley Wildlife Refuge with the Audubon Society of RI
• Fly tying and fly fishing with the RI Department of Environmental Management
• Stream Selfie with Citizen Science at Cross' Mills Public Library in Charlestown
• Guided Hike at Alewife Brook Preserve with South Kingstown Land Trust
• Nature Book Display at Kingston Free Library in South Kingstown
• Book and Materials Display at Stonington Free Library
• Naturalist Guided Walk on Napatree with The Watch Hill Conservancy
• Milltown Arts North Stonington: en plein air painting @ Hewitt Property
Knead Doughnuts in Westerly will offer free doughnuts on Saturday and Sunday to Festival goers.
Additional 7 Rivers Festival activities are shaping up with the Avalonia Land Conservancy, Westerly Land Trust, Tomaquag Museum, Leave no Trace Foundation, Stonington Parks & Recreation, Kenyon's Grist Mill, the Mushroom Hunting Foundation and public libraries in Exeter and West Greenwich, RI.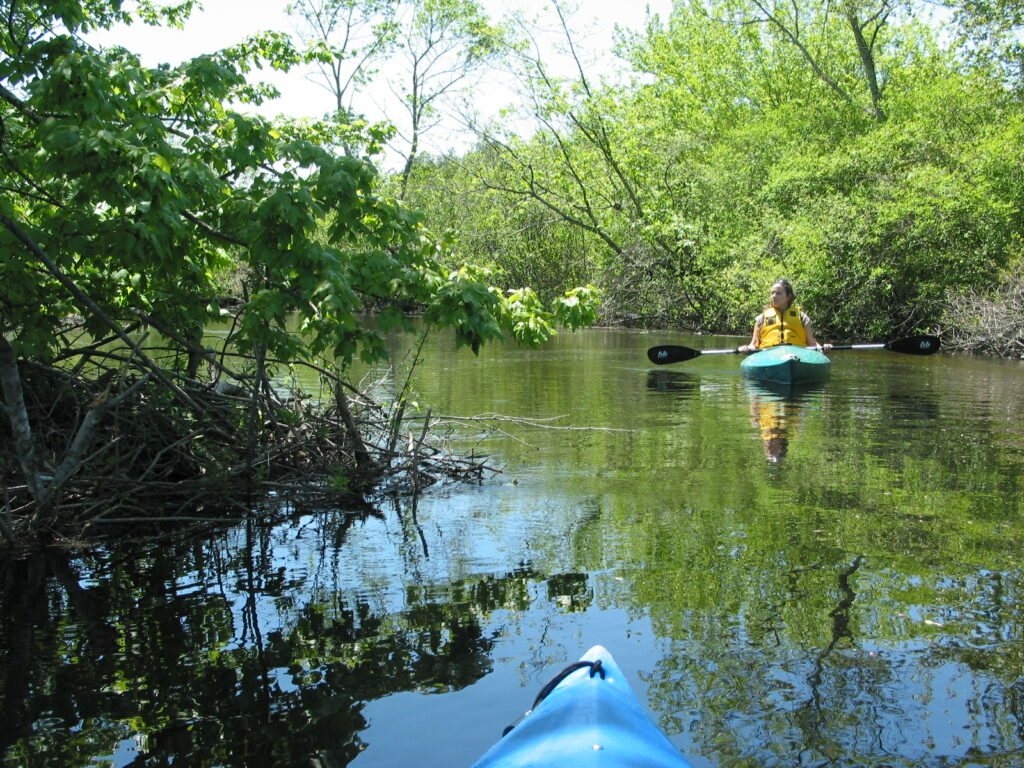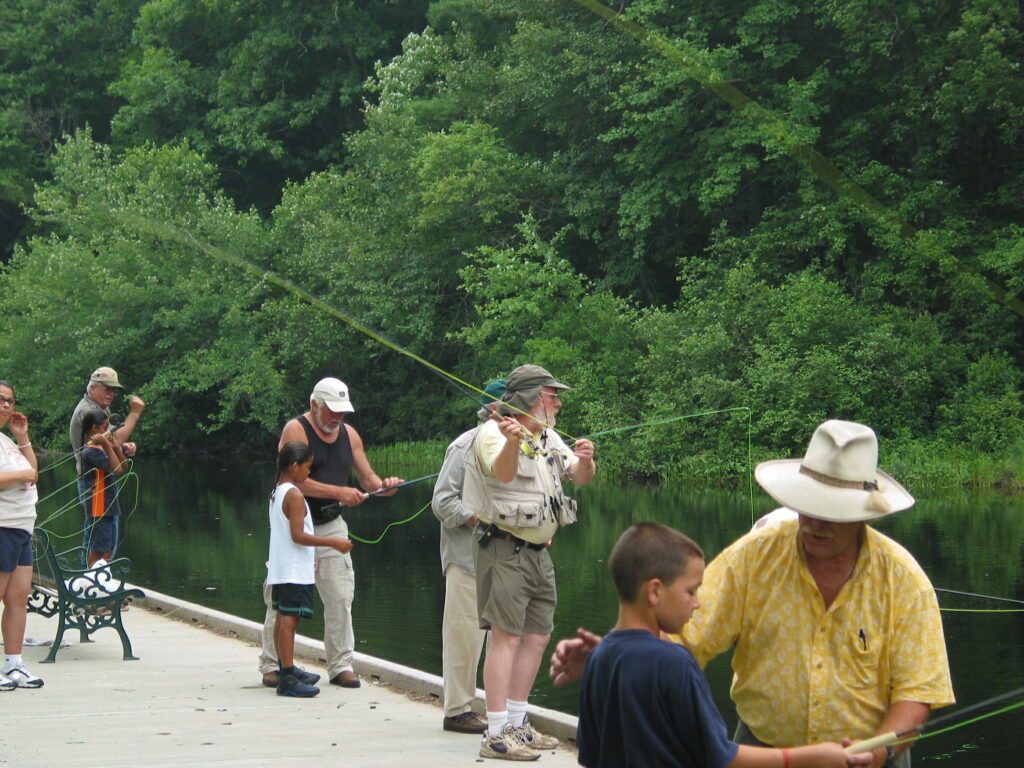 "Events like the 7 Rivers Festival will highlight all that is worth protecting for our rivers by educating us on their remarkable and one-of-a-kind characteristics, their role in our history, as well as considerations of ecology and animals. These elements offer us a call-to-action as residents to help protect and enjoy these treasures."

Nancy Quinlan, Exeter Town Representative, Stewardship Council.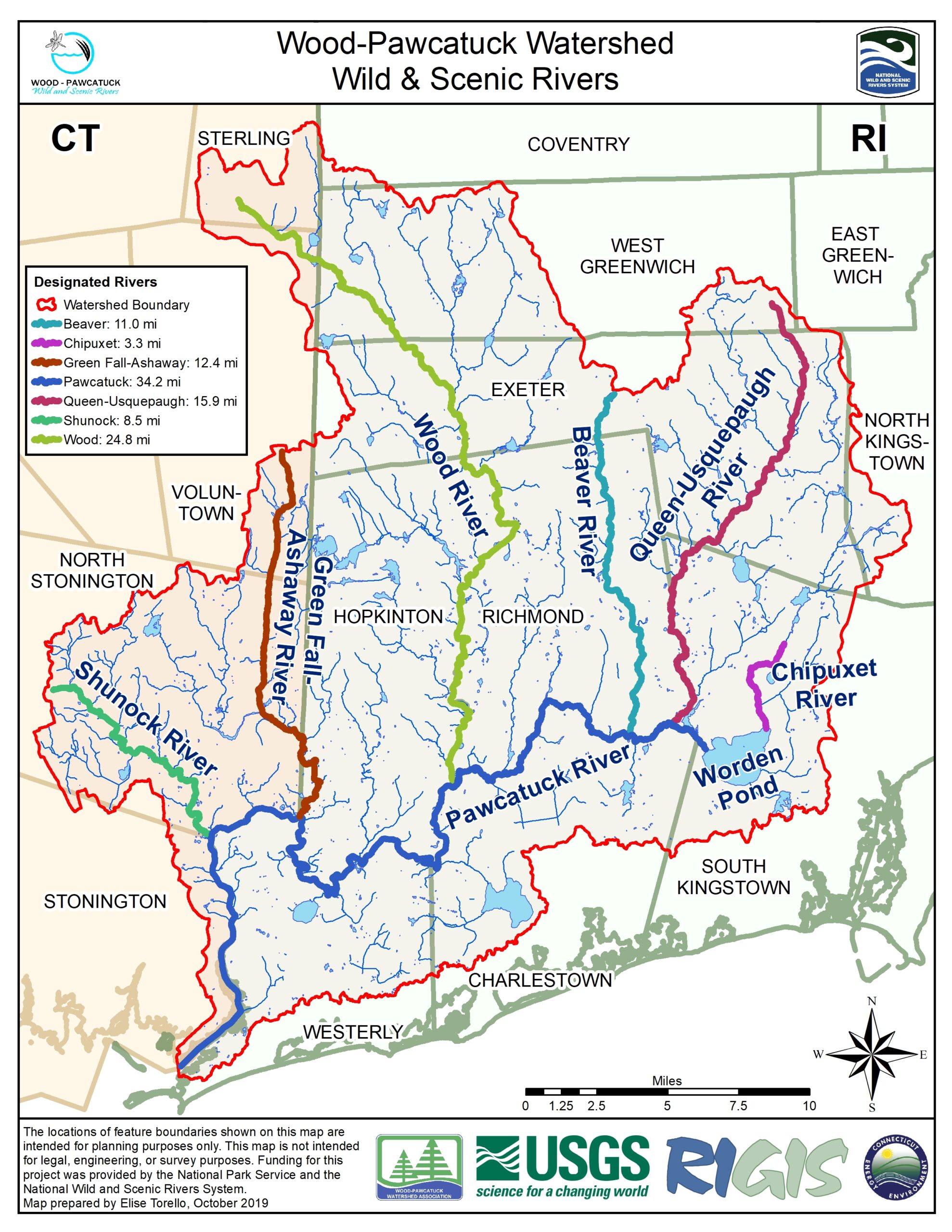 Celebrating the Wild and Scenic Rivers Status of the:
Wood
Beaver
Pawcatuck
Green Fall-Ashaway
Chipuxet
Queen-Usquepaugh and
Shunock Rivers
In the CT and RI Towns of:
Charlestown
Exeter
Hopkinton
North Kingstown
North Stonington
Richmond
South Kingstown
Sterling
Stonington
Voluntown
West Greenwich
Westerly