Seven major rivers – as well as countless, lakes, wetlands, and smaller streams – come together to form the Wood-Pawcatuck watershed. Listed below are the rivers designated as National Wild and Scenic Rivers. Click on the river names to see more about each river, including maps and photographs of each river.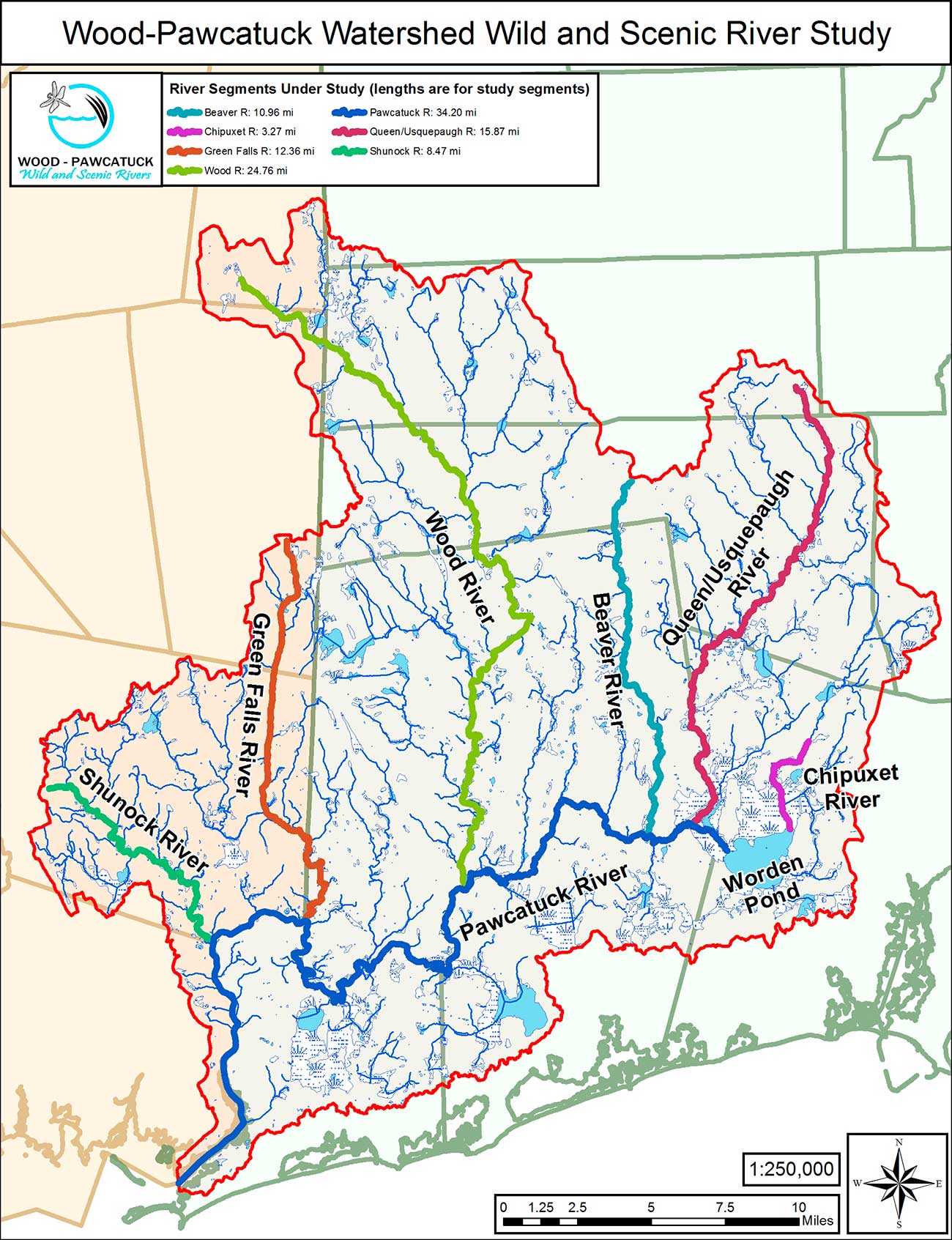 More about the individual rivers in the Wood-Pawcatuck watershed:
Designated tributaries throughout the watershed:
Certain tributaries were identified in the National Park Service Study Report as having qualities that made them integral to the quality of the designated seven rivers. Therefore these tributaries are eligible and suitable for Wild and Scenic protection. These are considered "covered tributaries" under the Dingell Act. Although not all streams and brooks were identified, the Study Report, Stewardship Plan and this Act were written with a watershed approach to protection. The Dingell Act became US law in March of 2019 designating the Wood-Pawcatuck Watershed Wild and Scenic Rivers.
The Assekonk Brook, Breakheart Brook, Brushy Brook, Canonchet Brook, Chickasheen Brook, Cedar Swamp Brook, Fisherville Brook, Glade Brook, Glen Rock Brook, Kelley Brook, Locke Brook, Meadow Brook, Pendleton Hill Brook, Parris Brook, Passquisett Brook, Phillips Brook, Poquiant Brook, Queens Fort Brook, Roaring Brook, Sherman Brook, Taney Brook, Tomaquag Brook, White Brook, and Wyassup Brook.