Call for Grant Applications – We are pleased to announce the opening of our Community Grants program for 2024!
Our community grants support efforts to preserve, protect and enhance the Wood-Pawcatuck Watershed. Through this grant program, we provide funding to organizations and individuals whose projects align with Stewardship Plan – Chapter 6.
Top Goals:
Free Flowing Condition – Rivers natural flowing condition, with as few obstructions as possible.
Water Quality – Retain and improve water to be of highest quality possible.
Programs and initiatives that highlight the following four values within the Wood-Pawcatuck Watershed:

Hydrology / Geology
Exceptional Ecosystems
Cultural
Scenic / Recreation

Land preservation activities related to the acquisition and management of preserved lands including, but not limited to appraisals, legal fees, surveying and development and implementation of stewardship plans.
Quick Facts:
Eligible Applicants: Non-profit organizations, Tribal and First Nations, municipalities, land trusts, state agencies, individual educators, schools and other educational institutions and individual citizens may all submit proposals. Individuals should apply with a town or non-profit.
Application Period: Grant applications will be accepted via email to WPWildRivers@WPWA.org through December 29th, 2023.
Grant Awards: Grants up to $12,000 are available. These funds are not eligible as match for other federal grant programs.
Process and Application: Click here for the Grant Proposal Process and Application. For questions, please reach out to town, tribal, state agency, or non-profit appointed Representatives on the Wild and Scenic Stewardship Council. Click here for Representatives names. Email Casey Merkle, if you'd like to be connected with a Representative(s) at WPWildRivers@WPWA.org.
Success Stories
By Hugh Markey, October 2023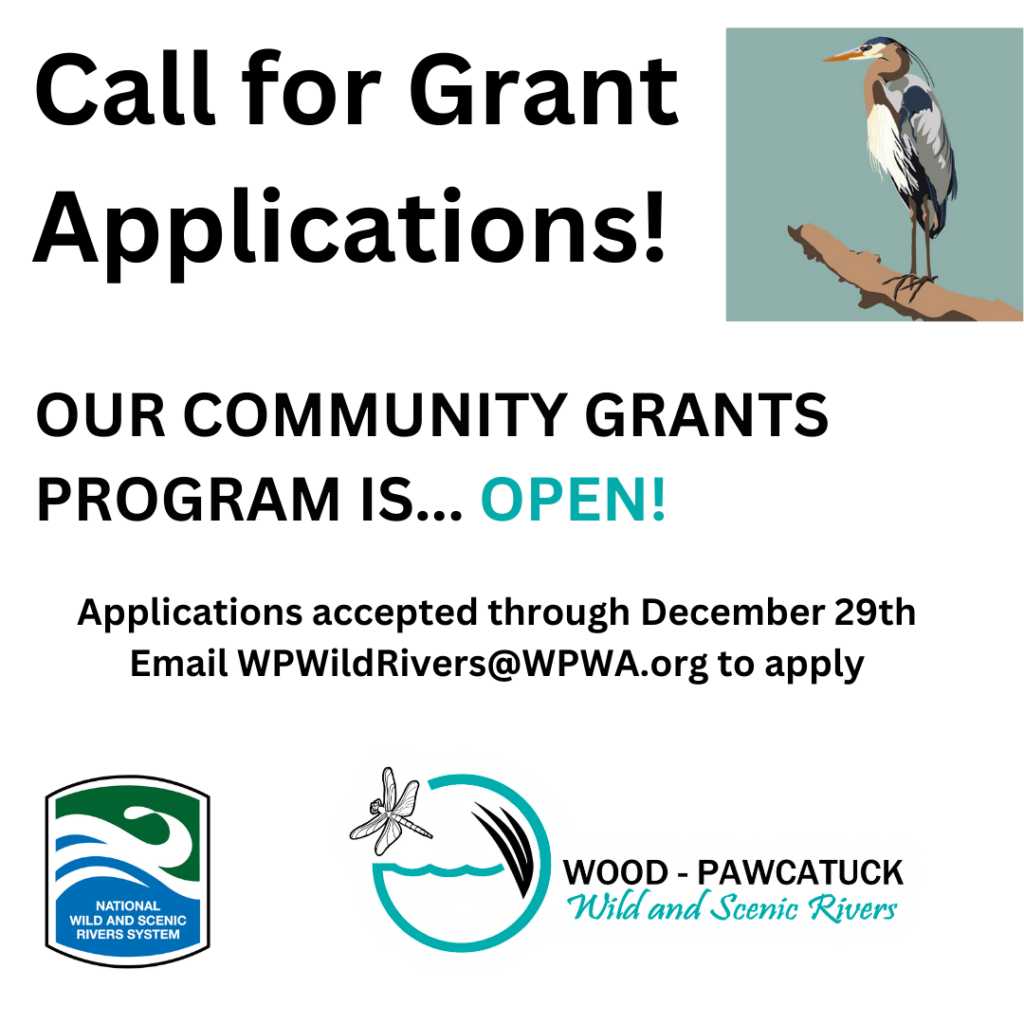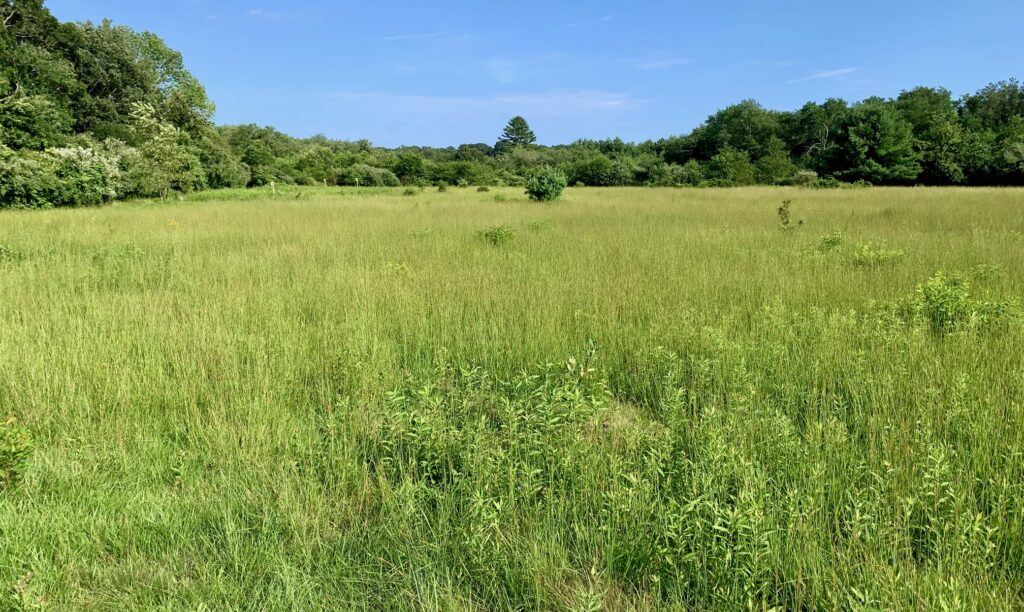 By Hugh Markey, September 2023
By Hugh Markey, October 2023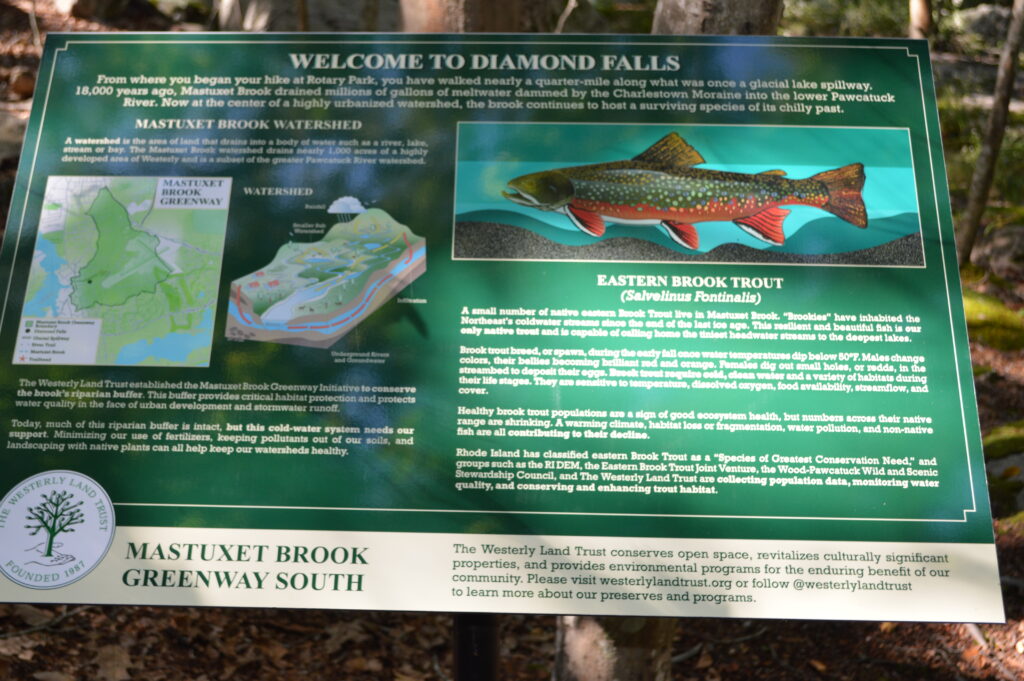 ---
Beaver River Park Invasive Plant Management Plan
The Town of Richmond Administrator, with the Town's Conservation Commission and Department of Public Works, jointly conserve the Park's habitat and the Beaver River. Their goals for Beaver River Park are long-term successful native plant restoration and maintenance of Park's passive recreational uses. The native warm season grasses and herbaceous forbs provide important habitat to songbirds, other wildlife and rare plants that are only found in early successional plant communities. The Stewardship Council approved funds for the Town, which then contracted with a consultant to complete a comprehensive management plan, including action steps, timeline, and estimated costs. The product of their efforts is the Beaver River Park Plant Management and Public Access Plan, September 2022.
Land Preservation Activities
In 2022 The Westerly Land Trust purchased approximately 20 acres along the Pawcatuck River adjacent to about 225 preserved acres. This parcel has many important ecological values, such as an abundance of woodland and wetland wildlife, hardwood forest, freshwater wetlands, vernal pools and riverfront. The non-profit submitted proof of ownership and paid invoices for certain closing costs, then received reimbursement from the Stewardship Council.
The Charlestown Land Trust is seeking to preserve one of the last 100-acre parcels in Town. The location is nearly contiguous with a 500 acre unfragmented forest that includes an Atlantic White Cedar Swamp. It preserves water quality to Saw Mill Pond. The non-profit has earned alternative funding towards purchasing the property. The non-profit submitted a funding request to pay for the appraisal of the property and received funding approval from the Stewardship Council.
Equipment to Restore River Channels
The Narragansett Chapter of Trout Unlimited has a working relationship with the RI Department of Environmental Management Division of Fish and Wildlife to restore and improve native, wild brook trout populations. The Flat River, a tributary to the Wood River, was identified as a primary location to restore the river channel by removing a dilapidated stone wall. Trout Unlimited applied for a grant to purchase a Grip Hoist, and their request was approved by the Stewardship Council. This equipment can be used on future projects to restore and enhance stream channels.
Article by the Fish Wrap Writer, August 24, 2022 (Open Here)