WP Wild Rivers' $4,000 grant clears invasives in Richmond
By Hugh Markey
September 15, 2023
Not long ago, the grassland near Richmond's Beaver River playground was a bit of an environmental mess. Although the town was technically in charge of the maintenance of the area, there never seemed to be any funding for maintaining it in a healthy, ecologically sound manner. Woody invasives were running rampant, actually changing the environment for the worse.
Jim Turek, chairman of the Richmond Conservation Commission, had been frustrated by the lack of funds for proper maintenance of the place. "There were a lot of woody plants that colonized the area, especially autumn olive. The problem was not only from an ecological habitat standpoint, but also from just public safety. The stuff had grown so rapidly that we had a canopy that was forming over the hiking trails. If you walked down some of those overhanging locations, there are places where people could literally get their eyes poked out." In addition, Turek saw evidence of rare plants that would soon be eliminated if invasives were not brought to heel.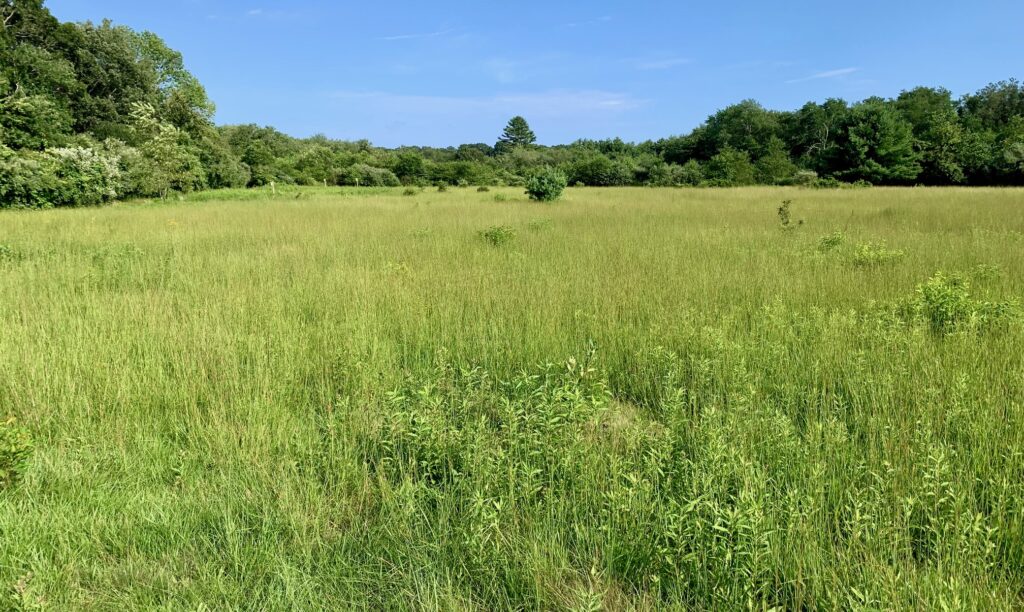 To deal with the funding issue, Turek got in touch with WP/Scenic Rivers with a request for a grant to do a thorough eradication of many of the woody invasives in the area. That year, he and the Conservation Commission worked with the Stewardship Council to come up with a management plan for the work. The conservation commission then brought the plan to WP/Scenic Rivers, asking for and receiving $4,000 to implement the project.
In early spring 2023, contractors and a crew descended on the area. Machinery was brought in to first cut, then dig out the invasives. The remains were carted off to the local transfer station, leaving the area with far more native plant diversity. Turek said that a summer 2023 species count revealed 51 species, a good total for the area. "Grasslands may also have rare plant species that exist in no other habitat types, and thus the grassland can be a very special habitat," Turek said.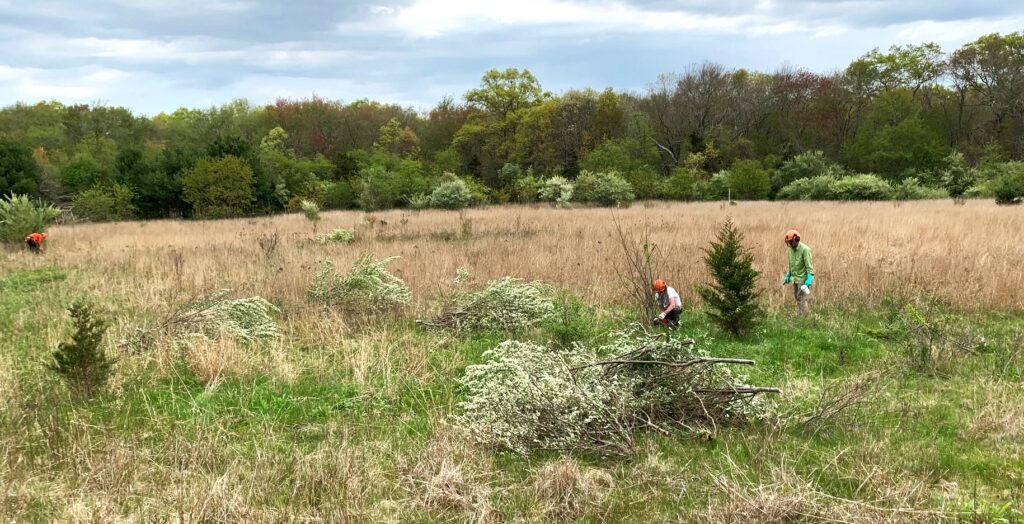 Could this process be applied to other towns in Rhode Island and Connecticut? "Other towns could take a project like this on if they have open space. We're not suggesting they cut forests down in order to build a grassland. What we would advocate for is that, if you have a lot of open grass fields and you're not using it for active recreation, by all means create a grassland. Towns can save money from having a site that needs to be mown on a weekly basis."
Though the Beaver River project covered a relatively small area, Turek feels satisfied with the results. "We're trying to do the best we can. We're stewards of the land, and I think people are happy that we're taking care of it."